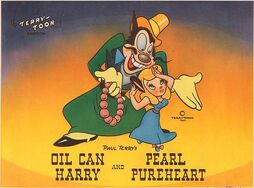 Pearl Pureheart is an animated female mouse character created by the Terrytoons studio for 20th Century Fox. She is one of Mighty Mouse's girlfriends, and the object of Oil Can Harry's desire.
Mighty Mouse
has been kissed by many girls in the Terrytoon series, but Pearl is the hero's most constant love interest in the cartoons, being part of the show formula which sees her and
Mighty Mouse
in a desperate situation fighting
Oil Can Harry
's plans, and becoming his regual partner in the TV series.
In her episodes, are often sung mock-opera songs, with Mighty Mouse singing tenor, Pearl soprano and Oil Can Harry bass-baritone.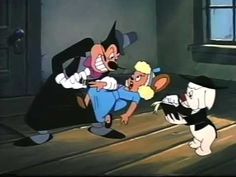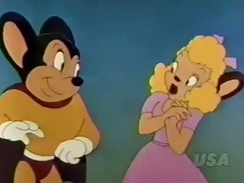 Ad blocker interference detected!
Wikia is a free-to-use site that makes money from advertising. We have a modified experience for viewers using ad blockers

Wikia is not accessible if you've made further modifications. Remove the custom ad blocker rule(s) and the page will load as expected.